Site/Lines
Portfolios
Places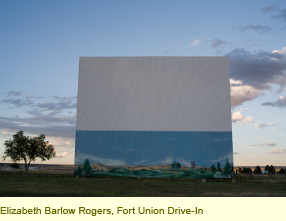 This online gallery is a venue for exhibitions of historic and contemporary photographs of cultural landscapes that extend our understanding of the meaning of place. The Gallery also serves to augment the visual contents of the journal Site/Lines.
All images on the Foundation for Landscape website are protected by copyright law.
You may view exhibitions by clicking on the links below or on the titles in the adjacent sidebar.
> Drawn to Landscape: The Pioneering Work of J. B. Jackson
> Boulders and Vines: Molly Chappellet's Napa Valley Garden
> Underfoot: The Geological Foundations of New York City
> An Aerial Garden Promenade: Nature and Design along the High Line
> New Orleans After the Flood
> Stone Walls
> Grand Canyon
> Excavating the Farley
> Ancient Sites of the Andean Desert
> The Other Las Vegas
> Hurricanes
> Mountains
> Down the Hulahula River through the Arctic National Wildlife Refuge, 2019
> Traveling Through the Netherlands and Belgium
> A Spring Study Tour of Italian Villas