Donation Options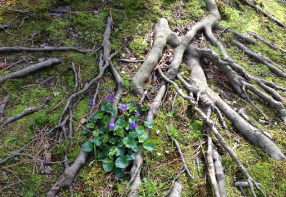 The Foundation for Landscape Studies is a not-for-profit corporation formed under the laws of New York State that is in the process of dissolution. Upon receipt of required approvals, the remaining assets of the Foundation – including all gifts received prior to formal dissolution – will be transferred to UVA's School of Architecture Foundation (a not-for-profit entity contributions to which are tax deductible to extent permitted by law) as restricted contributions to the Elizabeth Barlow Rogers Landscape Studies Initiatives Fund (which supports the Landscape Studies Initiative) and/or a fund dedicated to continuing the Foundation's John Brinckerhoff Jackson Book Prize and David R. Coffin Publication Grants (which will continue to be awarded by an independent committee).
Donate by Mail
To make your contribution by check or credit card, please fill out the support form and mail to:
Foundation for Landscape Studies
7 West 81st Street
New York, NY 10024
Donate Online
To make a tax-deductible contribution online, please click here.
All gifts will be promptly acknowledged by receipt.
Thank you for supporting the legacy programs of the Foundation for Landscape Studies, and their new home under the distinguished auspices of the Landscape Studies Initiative of the Center for Cultural Landscapes at the University of Virginia School of Architecture. We are so grateful for your help in giving new life to our mission "to foster an understanding of the importance of place in human life."