Donation Options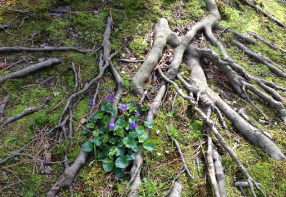 The Foundation for Landscape Studies is a not-for-profit corporation formed under the laws of New York State.
Donate by Mail
To make your contribution by check or credit card, please fill out the support form and mail to:
Foundation for Landscape Studies
7 West 81st Street
New York, NY 10024
Donate Online
To make a tax-deductible contribution online, please click here.
All gifts will be promptly acknowledged by receipt.
Thank you for supporting the legacy of the Foundation for Landscape Studies, which will be maintained in the future by the Landscape Studies Initiative of the Center for Cultural Landscapes at the University of Virginia School of Architecture. Your gift in honor of our organizational graduation and new status within this major educational institution will be transferred, together with the Foundation's remaining assets, to the University of Virginia School of Architecture Foundation and allocated to either or both the Elizabeth Barlow Rogers Landscape Studies Initiative Fund and / or the Landscape History Book Awards Fund, which will continue to maintain a committee to select the winners of the John Brinckerhoff Jackson Book Prize and recipients of the David R. Coffin Publication Grant.